Truck Accidents
Can Cause Devastating Injuries
Truckers work hard to keep our economy running. Unfortunately, truck drivers often keep themselves on the road when they are overtired. A truck driver may be on the road for more than 14 hours in any given shift, leading to driving while exhausted. Considering that trucks weigh several tons, are difficult to stop quickly, and have large blind spots, this is a recipe for disaster.
If you or a family member were injured in an accident with a large truck, a trucking accident attorney at Ganong Law in Bakersfield, CA, can help you recover compensation. Schedule a free consultation today by connecting with us online or calling Ganong Law at (661) 327-3337.
Protecting Your Rights
With new laws going in effect that permit foreign trucks and drivers on California roads, we are at an even greater risk of serious personal injury or wrongful death than ever before. Often these trucks are in poor condition or badly maintained. Their drivers may not be familiar with California roads or laws.
As a California truck accident attorney, we believe the potential danger of your being injured in a truck accident is higher than ever. If you have been injured – or lost a loved one in a wrongful death – in a truck accident, there are important things you need to know to protect your rights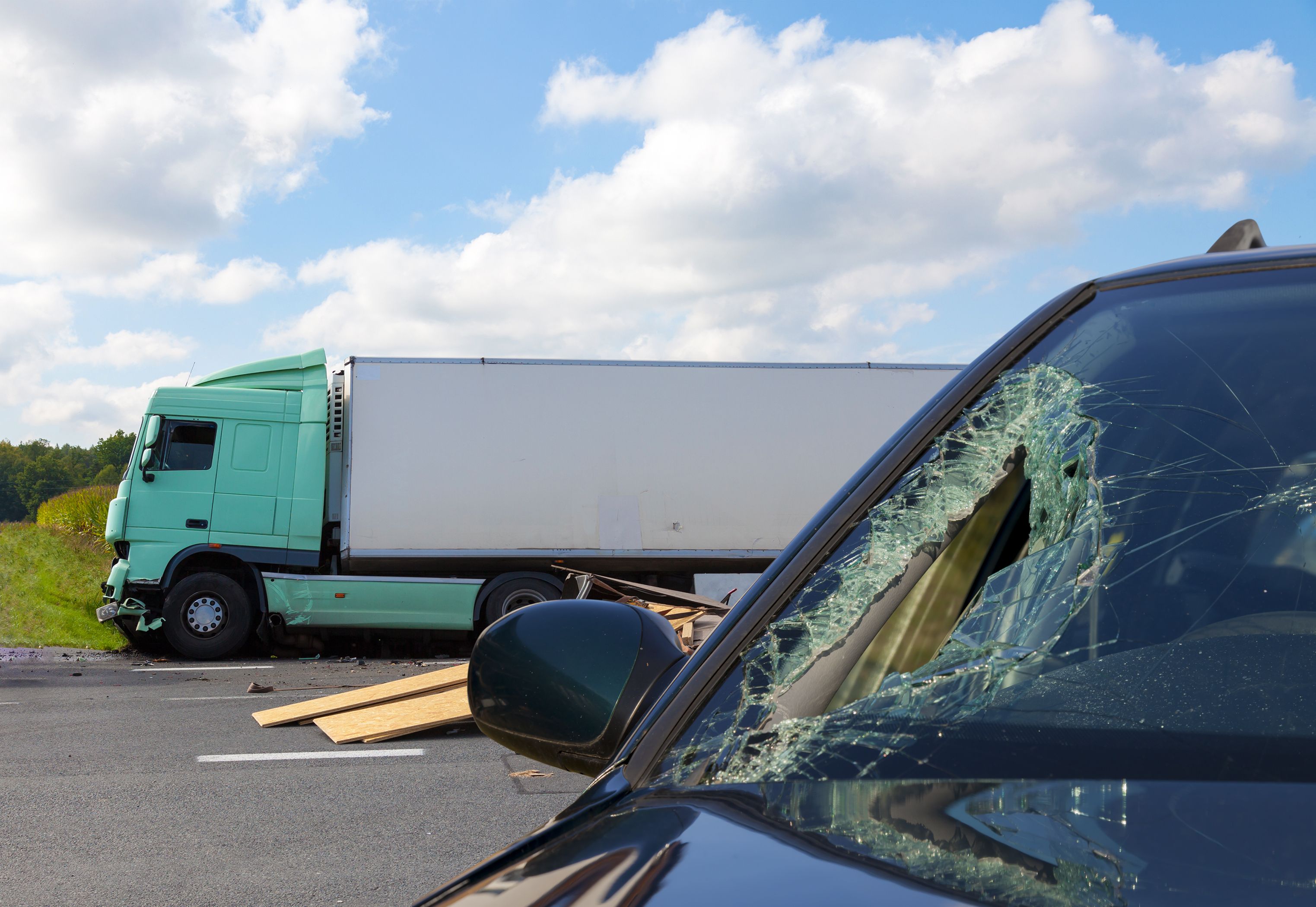 Who Can Be Held Liable?
There are a number of parties who may be responsible for your truck accident, including:
The truck driver
The trucking company
The truck trailer's owner
The rig owner
The truck manufacturer and/or dealer
The truck loading company
The local, state, or federal government (particularly if there were unsafe road conditions)
Another driver or passenger
California Comparative Negligence Laws
The truck accident attorneys at Ganong Law in Bakersfield, CA, have earned some of the top verdicts and settlements in California in truck accident lawsuits.
It is very important that your truck accident attorney is experienced in such cases in order for you to get the best possible legal results you can.
Comparative negligence laws mean that more than one person or company may be responsible for your truck accident. It takes intensive investigation and an understanding of the weather conditions, trucking laws, roadways, and the damages you suffered and may continue to suffer to ensure that you are best represented in your truck accident lawsuit.
Even if you were partly at fault for the accident, you're still protected. Under California law, if the negligent party was even 1 percent at fault for your accident, he is still liable to you for 100% of your economic losses and 1% of your injuries.
You pay nothing until and unless your case is resolved in your favor.
We Also Represent Truck Drivers
If you were driving a truck, had a truck accident, and suffered an injury, you may still need a truck accident attorney, whether or not you were partially at fault for the accident.
It is possible that one or more of the entities listed above are partially or totally liable for the damages and injuries you suffered.
There Are Several Types of Compensation
If you or a loved one has been hurt or even killed in a truck accident, you may be entitled to recover:
Medical expenses
Lost wages
Lost future earnings
Pain and suffering
Emotional distress
The loss of a spouse or domestic partner
Repair costs
Other damages
How Much Will a Lawyer Cost?
The truck accident lawyers at Ganong Law in Bakersfield, CA, take truck accident lawsuits on a contingency basis. This means that you pay nothing until and unless your case is resolved in your favor.
Time Is Limited
It is important that you contact a truck accident attorney as soon as possible. If your case is accepted by a truck accident attorney at Ganong Law, we will immediately bring in our experts to investigate the case.
Ganong Law truck accident attorneys and expert team will begin collecting evidence to ensure that documents are not destroyed or lost. We will interview witnesses before details are forgotten or witnesses disappear.
There also is a statute of limitations – a deadline – by which time the law says you must file your truck accident lawsuit. If you miss the deadline, you may never again bring this case to court.
Free Consultations
Ganong Law truck accident attorneys offer a FREE, no-obligation consultation. After hearing about your experience, we will tell you your legal options.
Successful Outcomes
$3 Million Settlement Including $500,000 of this national trucking company's own money, in a Sacramento State Court for the death of a mother and daughter from a freeway cross-over collision on SR-99 when the driver, who also died, fell asleep at the wheel.
$1.2 Million Verdict In Los Angeles Federal Court for a trucker who suffered a spinous process fracture and herniated lumbar disc when a rental company forklift dropped its load while off-loading cargo.
$900,000 Verdict In Los Angeles Federal Court for a truck driver who suffered post-traumatic stress disorder after being rear-ended by another truck on I-5 on the Grapevine.
Contact a truck accident attorney at Ganong Law in Bakersfield, CA, today. You can reach us online or call us at (661) 218-2068.